Food Network Magazine gives you a taste of what's to come this year!
One of the things we love most about the beginning of a brand-new year is all the delicious and unexpected food and drink trends that come along with it. From big, diner-style breakfasts to candy-covered gazing boards, 2021 is sure to be filled with fun finds absolutely everyone can get behind. As part of their newest issue, Food Network Magazine searched high and low for all the newest foods and drinks you're sure to see everywhere in the upcoming months, and boy, oh boy, are we excited! Keep reading to see Food Network Magazine's Hot List for 2021 and to discover what flavor their editors dubbed "Flavor of the Year."
More time at home could change our breakfast habits for good. Instead of scarfing down granola bars on the go, many of us now have time for a proper first meal, even on weekdays. Companies like Krusteaz and Kodiak Cakes have seen an up to 50 percent surge in demand for pancake and waffle mixes, while cereal sales — which had been declining for years — are getting a sudden boost. Start your morning off right with our easy pancake recipe!
Sweet Stuff: Mochi Moment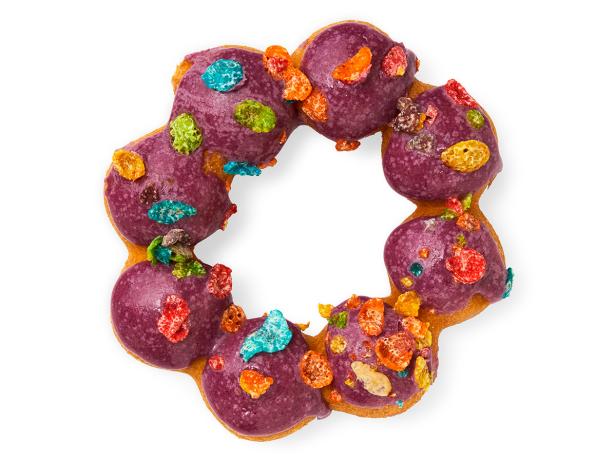 Mochi doughnuts are popping up everywhere, and that's great news for doughnut lovers: The pastries are made with glutinous rice flour, so they're light and chewy — and they're highly Instagrammable, thanks to the flowerlike "pon de ring" shape popularized in Japan. Here are 13 spots where you can find them — a baker's dozen!